Bon appétit !
Pork Pie Hat
Straw or felt Porkpie hat is similar with trilby or fedora but with a round and flat crown on top, and a shorter one. Born in the 19th century, it is now associated with musicians and fans of jazz, blues or ska. The porkpie is assimilated in the sixties to the ""rude boy"" culture, since it was growing popular.
Read more ...
Yum! Yum! Yum!
The pork pie can display a felt which is red, blue, beige, black...and peacock feathers. It became famous in the 60s with fans of jazz, blues, ska.
Very elegant, very trendy, colorful and gorgeous...you style will go to the next level.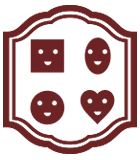 Morphology
Choosing the appropriate model is not easy. Here are a few tips to become an expert of the matter!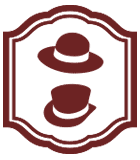 Guide of the hat.
Read our tips and shed light on that.
Stetson Porkpie Hat, Bailey, Marky...
Both classy and cool, the porkpie hat comes in all forms. From the traditional felt porkpie to the straw summer version, it perfectly adapts to the season as well as your desires.
Tags
Men's beanie
-
Fedora
-
Fur Beanies
-